About our company
Foltech Engineering executes complex engineering, procurement, construction and maintenance projects for commercial clients around the country. Whether clients want to invest in new facilities or the refurbishment of aging equipment they call on Foltech Engineering to deliver solutions that meet their capital-investment requirements.
Read More
Pharmaceutical
Over the past years, Foltech Engineering have gained tremendous experience in the pharmaceutical industry, working on projects large and small for some of the world's largest companies.
Commercial & Retail
Foltech Engineering has extensive experience in engineering works for all types of commercial buildings. Foltech Engineering can offer structural steel as an inhouse service and other capabilities.
Manufacturing
Foltech Engineering supports clients across a diverse array of manufacturing sectors including medical, food and beverages, automotive and plastics.
Our Safety Policy
It is the policy of Foltech Engineering Ltd to comply fully with the Safety, Health and Welfare at Work Act, 2005, the Safety, Health and Welfare at Work (General Applications) Regulations 2007, Construction Regulations 2013 and all other relevant legislation and regulations to ensure, so far as is reasonably practicable, the safety, health and welfare of all employees at our places of work.
Certification
Foltech Engineering are CE Certified to EN 1090 – Execution Class 2. We have CE certified welders that are certified to the following processes:
135 - Metal active gas welding, partly mechanised.
141 - TIG gas tungsten arc welding.
We are CE certified for the following material groups: 1.1, 1.2, 8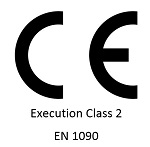 Our Quality Policy
The management of Foltech Engineering are dedicated to providing the highest possible standards of quality for its services and products and are dedicated to maintaining a quality management system which ensures that its services and products meet customer specification within agreed parameters of cost, quality and delivery.
226
Clients
Foltech Engineerings clients share our passion for results and it is shown in their success. Companies that outperform the market like to work with us.
63
Projects
Foltech Engineerings projects give enterprises the opportunity to extend and re-evaluate their current business strategy from a fresh point of view or to find a solution for a topic.
64
People in Staff
Although we're proud of our products, services and technology, nothing matches the pride we have in our staff. We are commited to providing excellent customer service through our people.
Latest News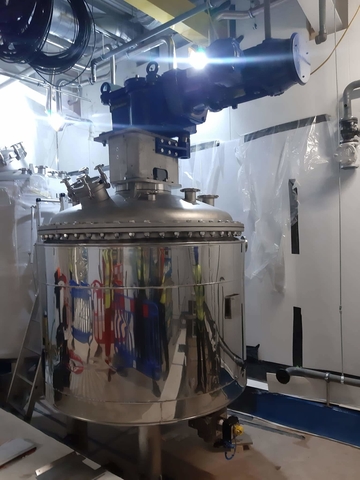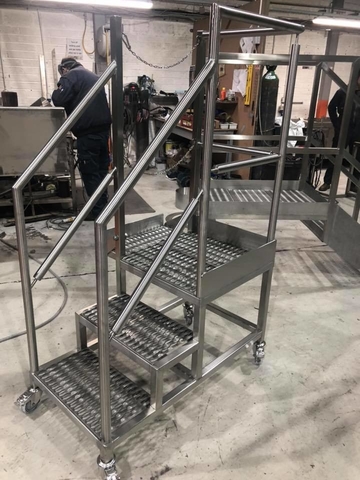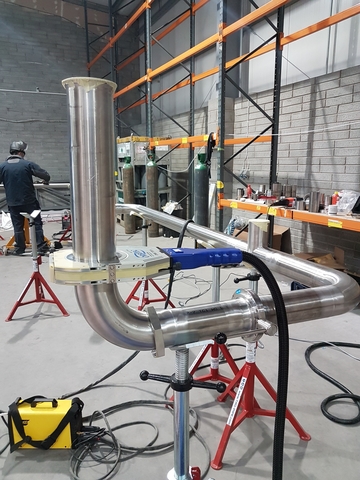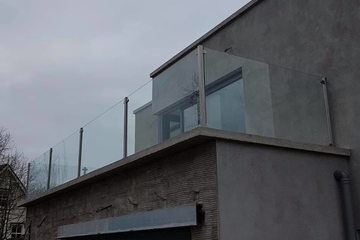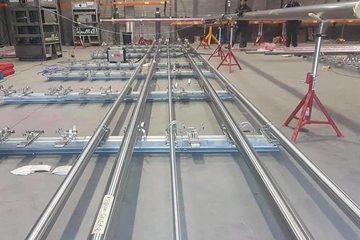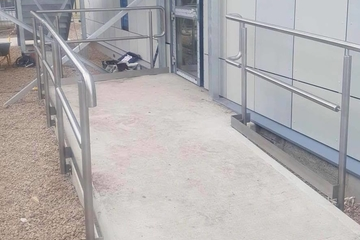 Testimonials
Have a look at some of our client's testimonials
Janssen Pharmaceutical

Foltech Engineering were engaged by Janssen Pharmaceuticals Little Island to complete the structural steel and mechanical installation of a new twin cell 4000kW Cooling Tower at the Little Island site. Foltech Engineering completed this project in a professional competant manner, meeting aggressive project schedules and contributing positively to the project Health and Safety objectives. I would recommend Foltech for structural, mechanical and piping installation projects.

Mark Tagney

Project Engineer
Kinsale Bay Food Company

We have been working closely with Foltech for over one year now. We find their workmanship to be of extremely high standards which is required in our business because we are manufacturing food products for wholesale. When we require anything made, modified or repaired Foltech staff have always been very accommodating, all staff members help out every time we need advice or information.

Foltech Engineering take pride in what they do and always work closely with the customer to meet the needs of the processes and business. No job is too small or big and time is always made for us when seeking advice on new projects. Thank you to all staff working at Foltech for your support now and into the future.

Mark De Saulles

Production & Machinery Supervisor
Douglas Calibration Services Ltd

I have dealt with Foltech Engineering for stainless steel, galvanised steel & powder coated brackets, enclosures & frames since 2014. The professional approach to each enquiry has always impressed, regardless of the size, with drawings produced for approval & suggestions on materials to be used. The quality of the products have always been very high & I never had to return a product to be reworked.

The lead time has also impressed me. Value for money is always critical & here again Foltech Engineering deliver, offering me big savings on previous suppliers.

Peter Tattan
Project Manager
GE Power

I first engaged with Foltech Engineering at the beginning of 2015. Since then they have completed over 20 projects ranging from design & installation of access platforms to high pressure pipework installation.

I am very satisfied with the overall service received from Foltech Engineering. From correspondence and phone calls to the office relating to employee documentation eg. Safe Pass, Training Certificates etc. to engagement with management and staff on site. Foltech Engineering offer great value for money, consistently deliver competitive quotations and back it up with a competent and diligent workforce.

I strongly recommend the services of Foltech Engineering Ltd.

Eoin McCarthy

Project Engineer
our team
Meet some of our lovely, passionate, positive people.